family origin
olive oil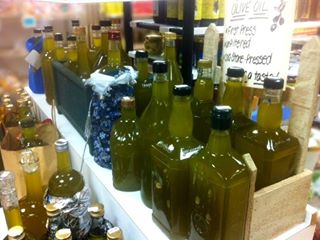 Amazing olive oil from family-grown olive fields in Lebanon!
Always getting in new shipments!
For those of you who've tried it, you know how special it is- for those of you who haven't... this is made from family-grown olives in Lebanon, unfiltered, raw, first press, cold-stone pressed (the old fashioned way- never heated, never losing any of its nutrients!) Come try a sample, it has a fruity bouquet of fresh olives - it makes a truly unique and wonderful gift, and you'll surely want to take one home for yourself too!